What are the differences between back-to-back cable ties and adhesive hook and loop?
Back to back hook loop cable ties
Back to back hook loop strap refers to a kind of hook loop strap that connects hook surface and loop surface through equipment. Hook loop cable ties uses this process. This hook loop strap can be used for screen printing logo graphic information and stamping various shapes according to customer requirements. Hook loop cable ties is also one of our main products.
Adhesive hook and loop
Adheisve hook and loop refers to applying a layer of hot-melt adhesive to the back of the Velcro through the back glue equipment, and then bonding with release paper or release film.
Adhesive hook and loop is widely used on paper, plastic, glass, leather, hardware and other smooth surface objects, with high temperature and low temperature resistance.
The product can also be used as the protective cushion and fixed product of chair foot, or used in raincoat, fish tank, clothing, handbag, luggage and other fields.
Now I believe that you should have a certain understanding of these two kinds of hook loop straps, then you can choose correctly when choosing.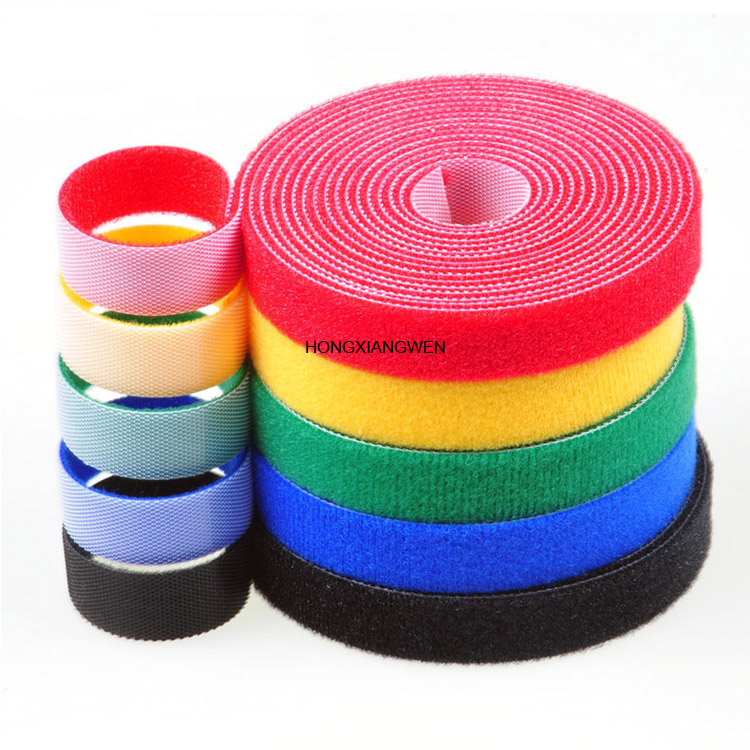 Shenzhen Hongxiangwen Hook&Look Co., Ltd. specializes in R&D and production of Hook loop straps products, including hook loop straps, adhesive hook loop and other varieties. The main product specifications are 12.5mm, 16mm, 20mm, 25mm, 30mm, 40mm, 50mm , 60mm, 75mm, 80mm, 100mm, 110mm, 115mm, 125mm, 130mm, 150mm. We wholeheartedly welcome customers from home and abroad to come to investigate and guide, negotiate business.