As we all know, waist trainer corset has obvious effects on abdominal contraction, waist reduction, hip lifting and leg beautification. It is specially designed for the structural characteristics of the human body and can regulate the distribution of body fat. It is a kind of functional clothing. Let's share with you what kind of waist trainer corset works well and how to choose your own waist trainer corset.
What do you want to wear for a strong fit?
The biggest advantage of wearing waist trainer corset is to lose weight. For those who want to strengthen their body building, I recommend that you wear heavy weight ones. This is because the heavy-duty waist trainer corset is relatively heavy and relatively thick, which makes the wearer feel tight and has a strong sense of bondage. It is stronger and more effective than ordinary models. If you want to lose weight quickly and bear strong pressure, you can try it.
How to choose if it is too tight?
Obese friends may be afraid of being too tight, what kind of waist trainer is suitable for such a person? Wearing too tight will push the waist fat upward, resulting in the phenomenon of "inlaying the waist", which not only affects the effect of modification, but also causes gastroesophageal reflux, blood circulation and gastrointestinal function obstruction and other health problems.
Here, I suggest that those who are afraid of being too tight should first consider whether they are fit or not when choosing waist trainer corset. It is recommended that you wear waist trainer corset with great elasticity. It is not only comfortable but also can reduce weight successfully.
Welcome to our website inquiry about 9 Steel Bone Women Latex Waist Trainer.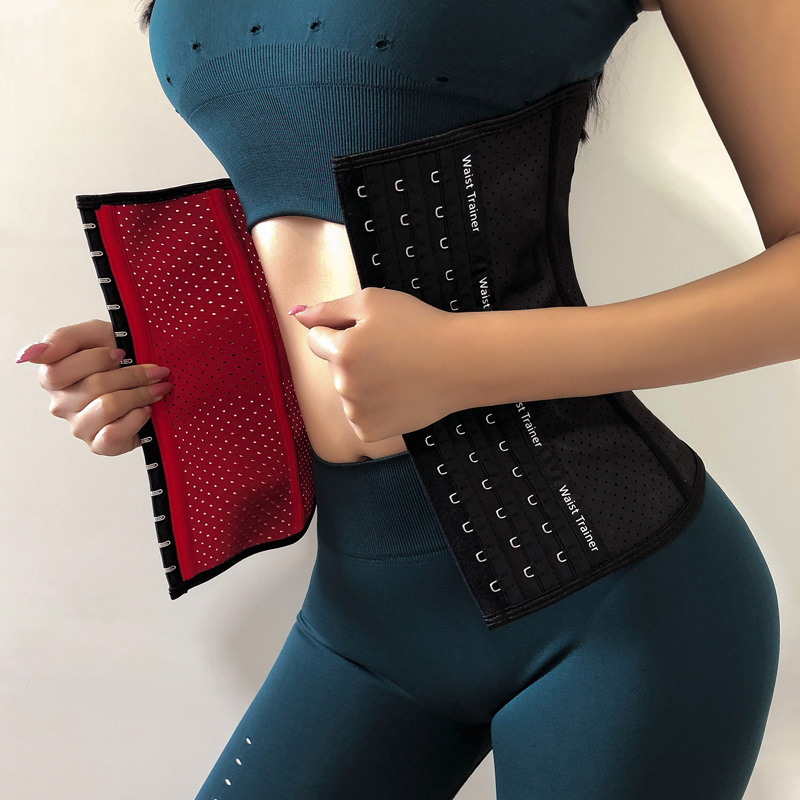 We are a waist trainer factory in China. Welcome to custom your waist trainer!
If you want to get more useful info and a wholesale discount, please follow us.